A very warm welcome to the Upminster Infant School website.
You will find all the key information about the school within these pages. We hope that this will also provide you with a good insight into our caring, vibrant and successful school.
On behalf of the children, staff and Governors of Upminster Infant School we would like to welcome you to our website. Upminster Infant School is a warm and friendly three form entry school that is an integral part of the local community. Working closely with Upminster Junior School, Governors and parents, we value and recognise the important part everyone has to play in educating our children. Our high expectations enable our children to achieve and enjoy learning in a supportive and stimulating environment.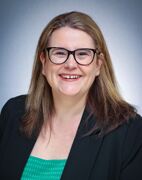 Mrs H Lendon - Head of School
---
About the School
Upminster Infant School caters for children between the ages of 4 and 7 with a three-form entry of 90 children. We strive to make the school buildings and grounds an attractive and stimulating place for children to learn.
Parents are involved in the school and we encourage them to support their children's learning. We believe that everyone in the community of our school should enjoy being a member and feel a personal commitment to it.
We encourage children to work towards their highest personal achievement, within a broad and balanced curriculum. When children leave our school between 90% – 100% will have attained Level two in English, Maths and Science.Personal and social learning is an important aspect of our curriculum, especially the development of self-confidence, self-discipline, and consideration for others.
We expect children to take responsibility for their actions and as they progress through the school, grow towards independence both in their thinking and learning.